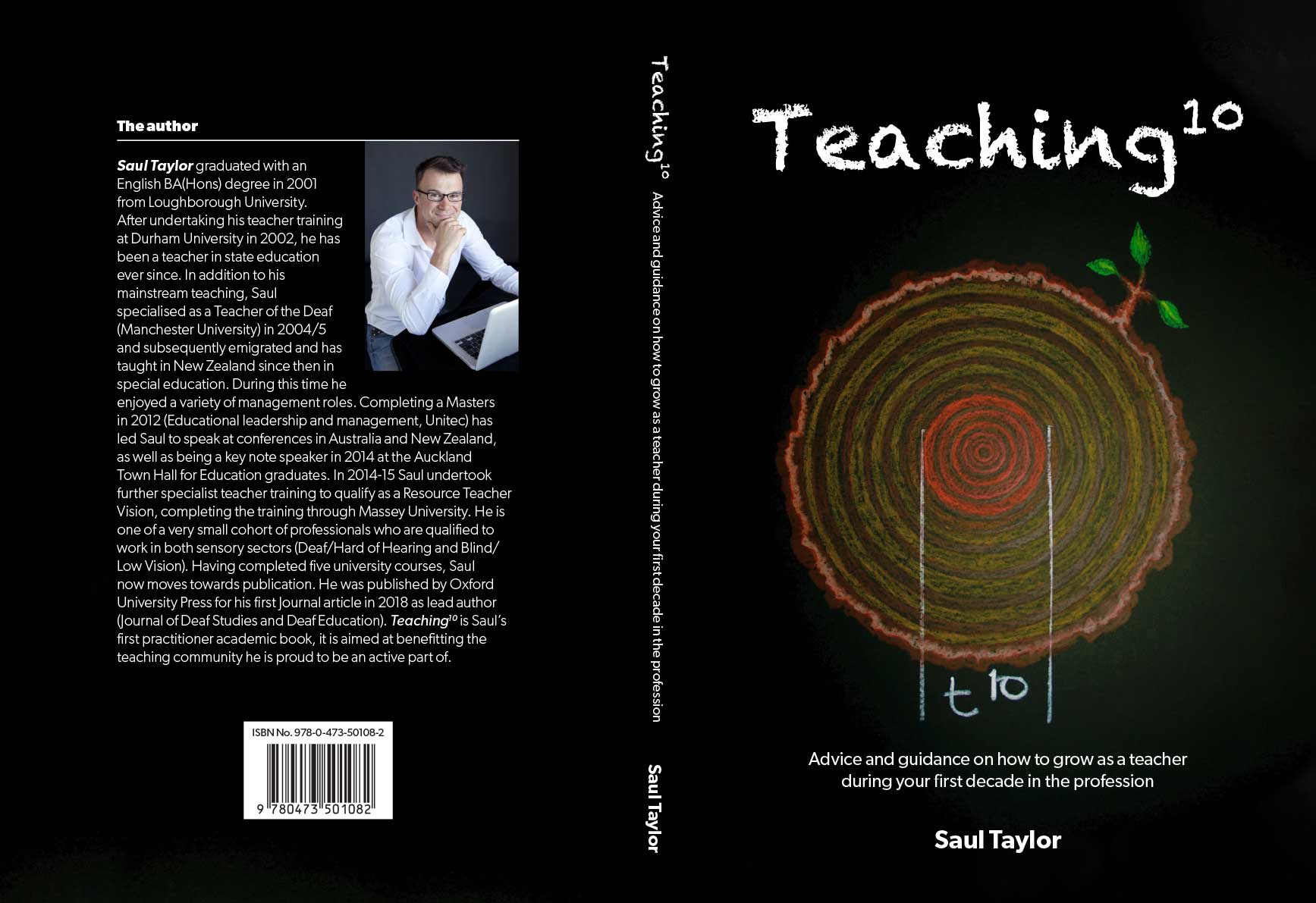 Advice and guidance on how to grow as a teacher during your first decade in the profession.
Teaching10 is a self-help book for teachers, written by a practicing teacher but also strengthened by academic educational research. It aims to help a variety of people at the gateway to the teaching profession. It holds advice and guidance to those people considering going into teaching, and also for those who are undergoing the training to become a teacher. Lastly, it hopes to offer some motivation and assistance to beginning teachers in these initial years of teaching. The unique nature of this book is that it recognises it can take up to a decade in the teaching profession to master the craft. The ten chapters offered, hope to help retain teachers in the profession as they journey along these formative years.
A5
Soft Cover, Perfect Bound
141 pages
Quantity: 1-25 at $19.80 per book.
Quantity: 26-50 at $13.300 per book.
Quantity: 51-75 at $10.89 per book.
Quantity: 76-100 at $9.80 per book.
Quantity: 100+ Please request a quote.
Price is excluding GST.