We have put together a little guide covering the most common book binding methods.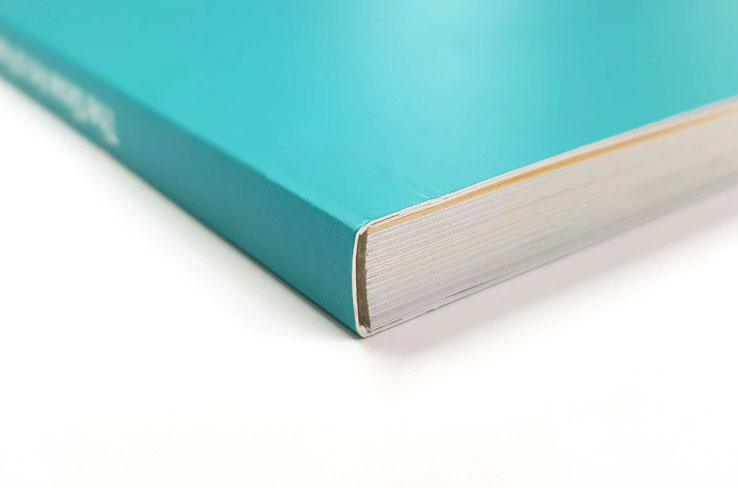 Perfect binding is when the book cover and pages are glued together at the spine. The cover is usually made from thicker card stock and laminated protect the book (often called a softcover). 
Pros:
A cost-effective way of binding when you have a higher page count
Presentation is of a high quality
Spine Printing
Cons:
Books don't lay flat when open.
Perfect bound books are less durable than hardcover case bound books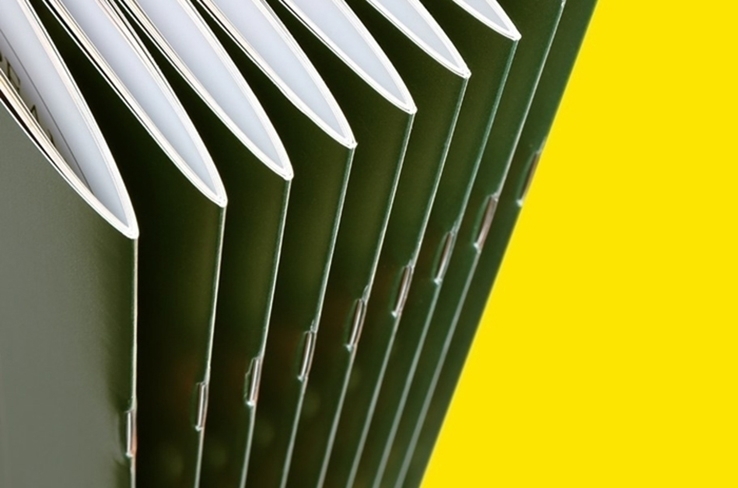 One of the most common and economical methods of binding. Saddle stitching is where pages are folded, creased and stapled together to grip all the pages.
This type of binding is often used for booklets, manuals and magazines that have a smaller page count.
Pros:
Saddle stitching is very economical, especially for small, short-run booklets.
Quick turn-around times.
Lays flat when opened.

Cons:
Books are less durable.
Limited to a smaller page count.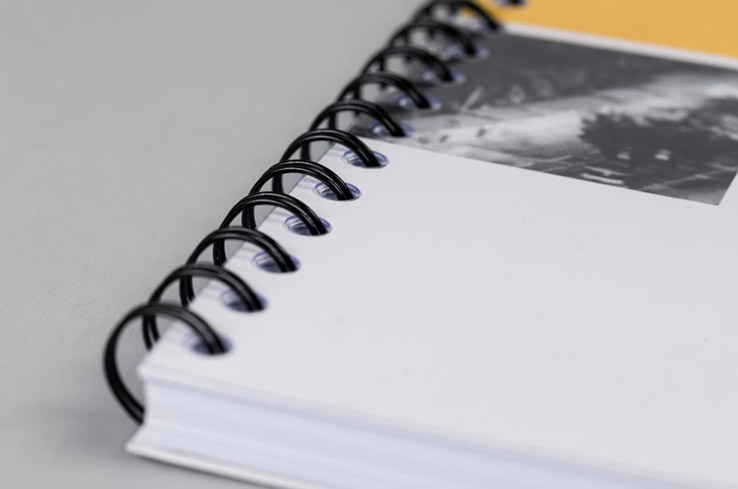 Wire binding (often called wiro or spiral binding) uses wire or plastic coils that thread through punched holes.
Pros:
Cost effective (especially for one-off and short-run publications).
Lays flat when opened (pages can be opened a full 360 degrees).

Cons:
Less professional appearance.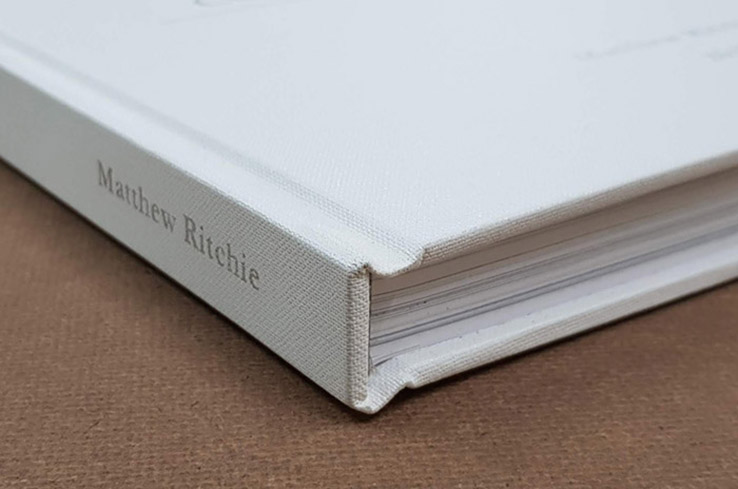 When case binding, the inside pages are sewn together giving strength and durability. This can be done in sections or by side sewing. Section sewn books will open a lot flatter than a side sewn book. Case bound books will always have a front and back end page, this is used to glue and attach the inside of the book to the hardcover.
Pros:
High-quality professional finish
Hard wearing and durable. This is the only book type that will last a lifetime and more.
A wide variety of materials can be used for the case cover, including leather, cloth, and printed laminated paper.
Cons:
The cost of case binding can be more expensive than other binding methods.
As our case bound books are hand-made, turn-around times are longer.