Preparing your thesis for print
We have compiled a few handy tips to help you get the best possible result when printing your thesis.
We prefer files in a PDF format, ideally with bleed, trim marks, and images at 300 dpi at actual size.
For text pages, we recommend that you allow a minimum margin of 20mm on the binding edge. This will avoid losing information into the spine. A minimum margin of 10mm should also be applied to the other 3 edges (we typically trim to 295 x 208mm). 
If you have landscape pages within your portrait document, please do not place text too close to the top edge. When the page is rotated to portrait for printing, you may lose text along the spine edge.
If any images or artwork goes right to the edge of the page, or "bleeds" off the page, you will need to add an additional 3mm of bleed to your artwork. If this is not possible we will trim your pages short by a few millimetres to avoid any white edges.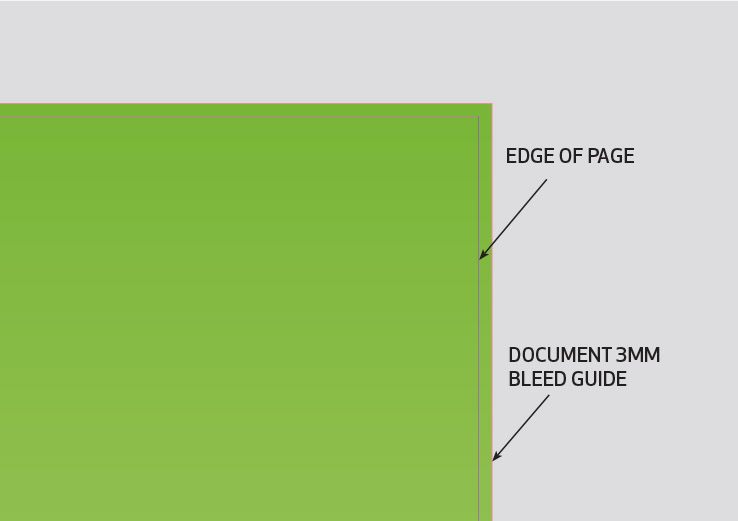 If you have A3 fold outs please note that they will not be printed as an exact A3. To help ensure the page folds correctly, we format the page to 395 x 297mm. This will need to be accounted for in your design (see diagram below).
If you are arranging the printing yourself, it is important to use a quality printer/copier and paper to avoid any page warping or ink smudging. Also, ensure your pages are completely dry. When we print a thesis, we normally use a 100gsm weight paper. The slightly heavier paper is nicer to touch, and information doesn't show through the page as much. Should you wish to use any special paper in your thesis, please contact us first.
Before giving us your final printed copy, it is very important to check the document is in the correct page order and that all the pages are the same size.